You are on the Verge
of a BREAKTHROUGH!
> Go after Your Dream
> Feel Energized
> Upgrade Your Career
> Enrich Your Relationships
> Continue Your Education
> Stop Procrastinating
> Unlock Confidence
Sounds Like Bull, Right?
6 Years ago, I would have Agreed, but what happened was………some really amazing stuff and 
My life changed dramatically.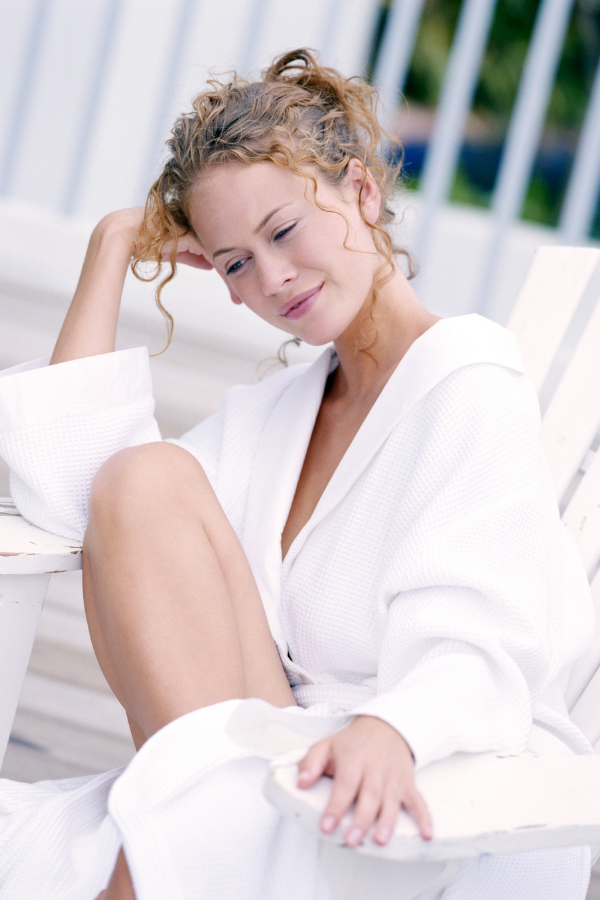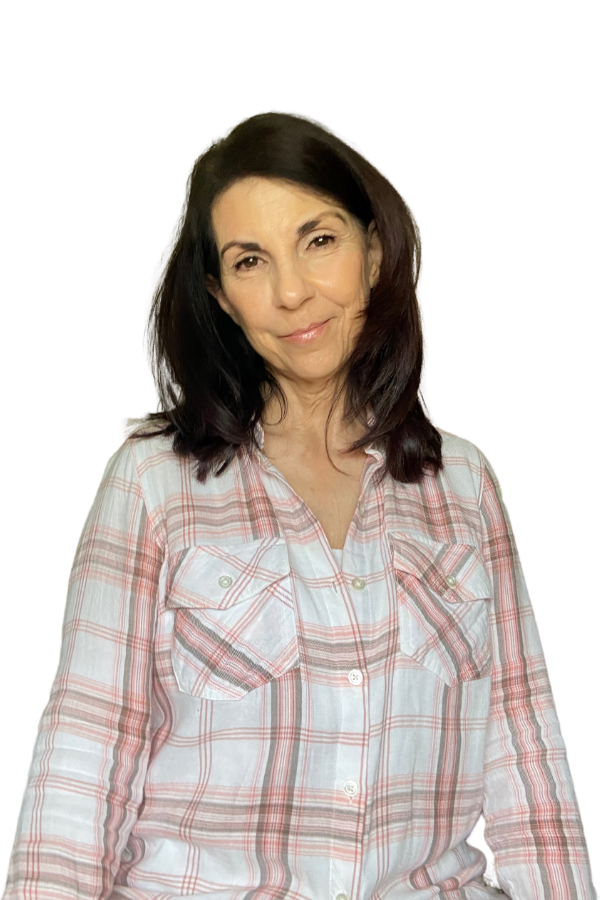 Hello. I'm Marie Morin.
After being so sick that I could hardly get out of bed and care for my family,
something amazing was about to emerge. 
I had no idea that the dreadful comments by a specialist would become a pivotal point in my journey of self care. He literally told me I would need to accept the lifelong symptoms of fatigue, weight gain and brain fog, from an autoimmune disease.  
I couldn't believe that I would feel horrible forever. 
You see, I had been pushing myself for so long.
I had been living on autopilot, running around non-stop, needing everything to be just so.
Not being able to say no.
My idea of self care was an occasional facial or a trip to a salon.
Then I crashed, landed in bed, only to end up at a specialist who informed me I would feel horrible forever.
What I believe was Divine Intervention,
at my next doctor's visit, a new physician's assistant heard my story and referred me to Ken, my wellness mentor.
For 6 years, we met regularly.
I studied obsessively, spoke to experts, and researched everything I could get my hands on to find answers to live the life I dreamed.  
What I came to discover was that the way I perceived and internalized stressful circumstances impeded my wellness.  
I learned that stress left unmanaged will do as much damage as cancer. 
It left me overwhelmed, defeated, second guessing myself, without energy and confidence, procrastinating everything. Sadly, I was not nice to the people I love.  
The truth is not only did I feel terrible, but the way I was thinking was terrible. To make it worse, my terrible thinking made me feel exhausted and overwhelmed.
It was a trap, and I was stuck.
I knew I had to act.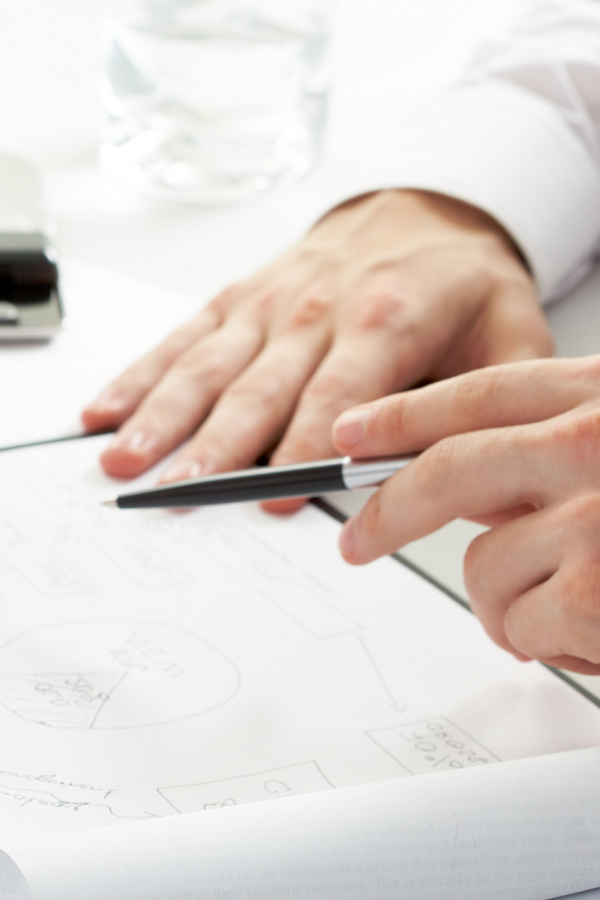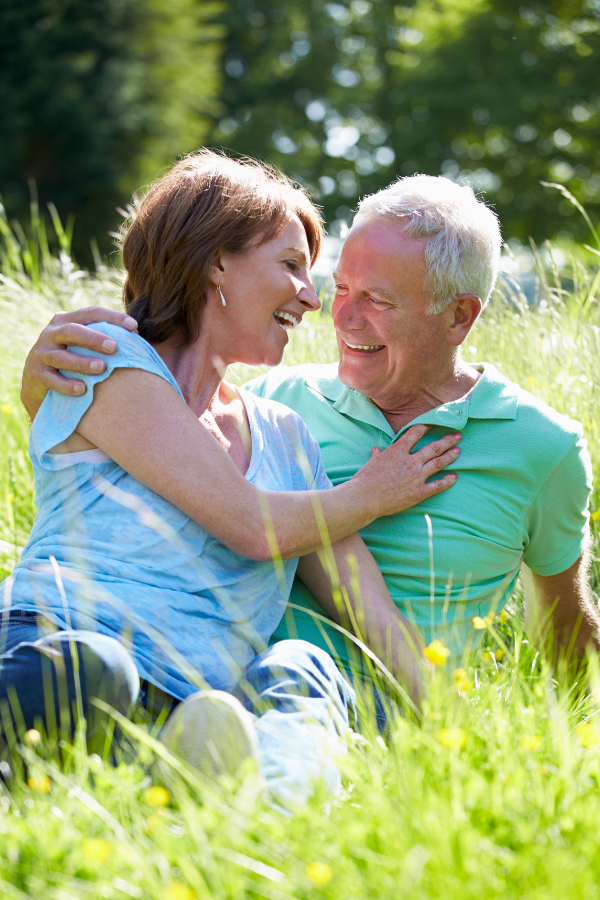 Today I am more energetic than ever and doing what I love.
 I found The Perfect Therapy
It's not about years in a therapist's chair.
The Perfect Therapy is about letting go of perfection and doing what it takes to make change happen. It is your way to get out of stuck.
Want energy? Then you do what gives you energy.  
Want your relationships to improve? Then you learn skills to listen better, love better, and enjoy more.
Want to stop allowing stress to wreak havoc on your mind and body? Then you do daily practices that calm the nervous system and prepare you for challenges.
The Perfect Therapy is about ACTION!
Here's the thing:
Today More than Ever Before There is Uncertainty in Every Area of Our Lives.
Uncertainty Creates Stress.
Stress Challenges So Much More than We Even Realize.
Our nervous system is wired to find what is wrong in order to keep us safe.
The trouble, is in order for us to yield towards a state of calm, focus and clarity, we need to learn skills to manage the default stress response.
When we have these skills, tools, and techniques we gain clarity and certainty that no matter what internal or external stressors are happening, we have it covered.
When our internal and external stress is left to manage itself, it leaves us tired, foggy, and overwhelmed.
UNCERTAINTY AND STRESS DO NOT NEED TO DICTATE YOUR ENERGY AND YOUR DREAMS!
YOU DECIDE!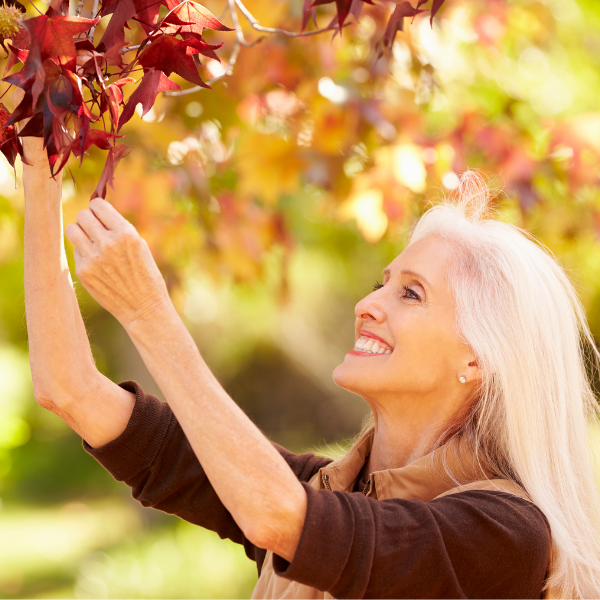 Wouldn't it be nice if you could be certain about what to do daily to manage challenges? 
Wouldn't it be nice if you knew the best ways to genuinely care for you every day?

What if you could have an easy, straight forward plan that puts you in control of how you tackle challenges today, tomorrow, and later?

If you've wanted to pull the trigger on ideas for your career, your creative plans, enrich your relationships, and you have just not been able to do that, then keep reading.

If you've been feeling overwhelmed, with low energy, then wouldn't you want to learn tools that can help you wake up in the morning ready to blast through with determination, direction and certainty?

If you've thought, "there is way too much for me to sort out to get my relationships, my motivation level, my energy, and my wellness to where I want. I'm overwhelmed with it all!!"

Then, wouldn't you want to have clarity and know the specific tools to get out of overwhelm?

Tools so you can ace all these areas by doing simple daily practices to go from feeling tired and stuck, to feeling energized, and confident!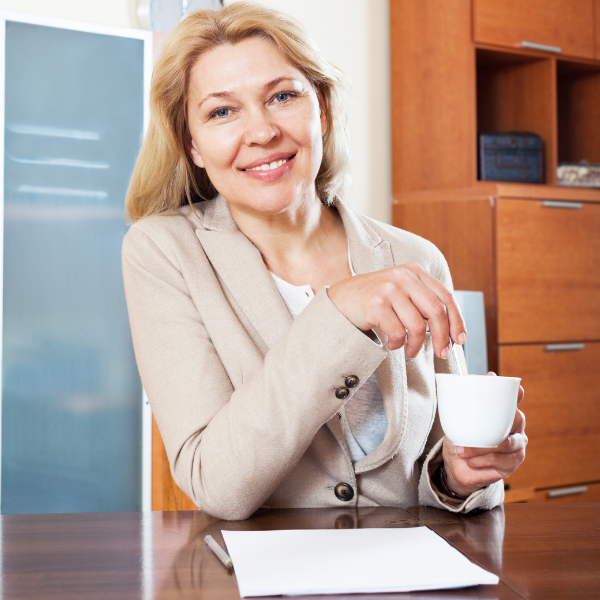 I get it.
Just maybe...
you're tired of going to therapy sessions; you want answers and a plan so you can get free from your rut.

you're tired of pushing yourself and not believing in yourself.

you're tired of going it alone and feel like you are burning the candle at both ends; you want to feel rested and supported.

 

you no longer want to keep asking, "Why am I so tired?"; you want to feel energized and alive.

you've tried exercise programs, diets, supplements, transformational books; you are ready for an actionable step by step PERSONALIZED plan to help you get your shit together.




 
Ladies, can we talk honestly?
The last thing I want to do is sell you a program that is filled with fluff and a lot of bullshit, so you end up being dissatisfied again. 
If you read on, you will see why this program is different and how it will help you get the changes you have been searching for. 
I admit, this program is not for everyone. 
Some of you are just looking for mindset coaching, maybe weight loss help, or maybe you just want some energy. 
The truth is how you feel about yourself, how you handle the small and big challenges, your confidence, your energy, and your ability to go after what you want is all interrelated.
This program is more than just a simple mani-pedi, go take a bath self-care; this is a personalized design that makes change happen!!  
Change happens from Action!
Not just any ACTIONS- RESEARCHED AND EFFECTIVE PERSONALIZED ACTIONS!
You know who you are! You have amazing careers and businesses, you have aesome families, you have exceptional taste and style. 
But, there is something missing.
Let's just admit it.
You feel stuck.  
Can you relate to this?
 "Wait a minute, I've been struggling with the same negative thoughts and lack of confidence for years I still do not feel I have what it takes."
 Then keep reading.
It's a fact. Women are stretched more today than ever before.  
The 2021 Woman is overburdened and overworked. 
Chronic stress can wreak havoc on women emotionally, physically, and strain relationships. 
What's even worse is with life at home so much harder, women are neglecting themselves because of the sheer burden of not knowing what to do with all this insane stress! 
There is no doubt having personalized tools, with an expert plan, is so much more effective than a breathing app that signals when to inhale and exhale.
Think of this BREAKTHROUGH as one of your many PEAK experiences.
Remember that feeling of being completely overjoyed with pride when you accomplished any of your big goals?
This program is for you if:
You have creative ideas, dreams, plans and you just can't seem to make them happen.
You wish you had clarity on what you can do to accomplish your goals.
You feel like you're dragging yourself around, lacking energy to do what needs to be done, with nothing left to do what you want.
You're running on an emotionally empty tank and wish you could get through the day without the pressure of your own limitations.
You start projects and then lose steam to complete them.
Your need to have things perfect is backfiring on you. 
You can act like you're confident but inside you're second guessing yourself.
You want clarity about getting unstuck.
You're ready to take your selfcare by the horns and make change happen!! 
Introducing:
PEAK DESIGN
Here's How it works:
Peak Design is a personalized plan for Your Breakthrough where you have energy, clarity, and confidence. The Peak Design Experience will give you tools so you will know how to stop procrastinating, you'll be free from the trap of overwhelm, and you'll put action to your dreams!
Our first call is meant to see if this program is for you.  Not everyone is right for this and we don't want to waste your time.  
Once we determine if this is a good fit, we schedule your next 5 weeks of one-hour virtual interactive calls.  You are in the driver's seat of your wellness.  Your progress is in your hands.   
Then you will receive 5 consecutive weeks of meetings where we discover your concerns, your present plan, what works and what doesn't.  
We look at your mindset state- your negative thoughts, your focus levels, your level of difficulty in getting started,  and the way you attack challenges and upcoming projects.
We assess and create a plan that works just for you. 
We repeat this assessing process for your relationships, your physical wellness, and your stress management.  
We discover your spiritual process and decide what tools and rituals will enhance your experience. 
Then we provide the specific tools to make the changes you want to  happen.
We develop together your personalized daily ritual plan!!  We witness change in real time!!
You commit to following the plan. 
We celebrate your wins!!
In one month, we review and see your amazing progress and tweak if necessary.
This unique personalized experience, where your input is key, learning amazing tools and techniques is where we begin. Think of PEAK Design as a ticket to your certainty. You will be certain you are on a path of having energy, confidence, and clarity. You'll have tools to better enrich your relationships! Tools to get out of the habit of procrastination and overwhelm.  That ticket you are holding comes with a 6-week journey, an adventure into your self-care plan that comes with the results you have been waiting for. 
Are you ready?
P.
---
PEAK Design PERSONALIZES your experience by defining your 4 Pillars of Wellness. We see what concerns you the most in your spiritual style, your physical life, your relationships, and how you deal with stress. From there, we find what practices are best just for you. This is not a one size fits all app. This is personal because you deserve one on one attention to what matters to you most so results happen.
E.
---
PEAK Design ELIMINATES all the guesswork out of which daily practices will move the needle and create the greatest impact so you feel better, and get yourself in gear and are ready to take action. You will have a plan that is clear and specific. Nothing to figure out or manage; everything is planned out for you. 
A.
---
PEAK APPLIES research based practices that are amazingly effective. Have you ever wondered how athletes and individuals in special forces manage to remain ultra determined and excel during insane challenges? They do not crumble, they go towards the challenge and keep moving forward into what will work. They know secrets. These secrets can work for you!
K.
---
PEAK KEEPS growing with you, as you practice your personalized plan, you will notice changes and experience real time gains. Peak wants you to keep growing so we adjust and add so your progress keeps moving forward. We have tons of resources and a referral team for areas such specific diet plans or exercise programs.  Whatever it is, we've got you covered. Holistic means the whole being; we are here for all your wellness needs to feel better, manage your stress, enjoy your relationships, and delight in your life!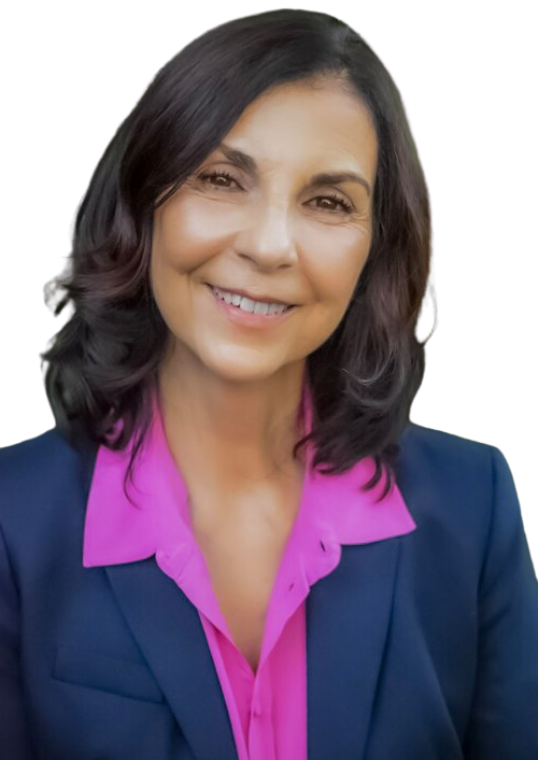 "Remember, there is only one YOU and creating this amazing Design will bring you to your optimal self.  I am excited to guide you on this journey from stuck to sensational."

Not sure if PEAK is right for you? Fill out the form below and I'll get in touch ASAP to set up a call to discuss your goals + how we can work together:
Frequently Asked questions
In general terms, when we rely on getting things accomplished without an intentional wellness plan, we forfeit our energy, function in an exhausted state, lose our focus, and often carry stress which complicates our reactions. We have all been here, this is where we say what we wish we hadn't, we behave in ways we promised we wouldn't do again. Your Peak Design will provide a personalized plan to equip you with tools that break those habits and create ones that assist you in your relational goals.
Another benefit of breaking relational habits that do not serve you, is implementing the practice of daily intentions. Neuroscience confirms what ancient practices knew all along, your early intentions make a big difference in your day. 
Science shows that following daily practices that target key wellness areas have enormous benefits towards feeling better physically and mentally.  In fact, there are researched based techniques that you will learn to help you focus, get you calm, get you moving towards your goals and keep you on track.
Honestly, since we will meet together, we will get to know one another, we become a team. Like the people I see in my therapy and coaching practices, your wellbeing is personally important to me. We work the program together, so you get the results you want. Since my determination extends to the people I care for. I am committed to seeing you succeed and stay on track for the long run. Nothing feels better than continued success. The tools you will learn will teach you secrets that peak performers know that secures they do not quit. On your one month check in call, we review your ongoing progress and celebrate your commitment. If adjustments are in order, we make it happen.
Research tells us that there are many reasons why people are overweight.  Mindset is part of it and your daily habits play a huge role.  Certainly, your weight, your struggles with weight loss, your body image participates in how you feel. The beauty of PEAK Design is finding resources that best suit your needs. If your issue is late night snacking, we give you the resources so you in turn change your habits!! If you need help losing weight because you need better food choices or you want an exercise program we have a team of experts we can refer you to who will get you what you need and want. 
 Peak Design looks at your habits around food that generally trip you up. For example, do you wait until you are completely "starved" and then quickly eat or perhaps reach for less nutritive sources? We can look at these habits that will change your food relationship. Are you mindful about sitting and eating slowly? Just because you are busy does not mean you do not need to make meals a self care event. Selfcare, in terms of your food relationships means you recognize that your food and eating behaviors can transform into a mindful relationship where you are in charge, you do not deprive yourself, and you enjoy your meals. Peak Design has excellent resources and tools waiting for you!
Spirituality and religion can be used somewhat interchangeably. PEAK DESIGN is set up so it is power packed with daily practices that work.  The goal is for you to have access to these amazing researched and ancient tools, so you gain an abundance of knowledge from this program and so much more.  We understand your spiritual preference is your decision so there is no promotion of any one viewpoint.  My spiritual preference is to practice prayer, meditation, have faith, and belief in God.  What works for you is your preference which is respected and acknowledged. 
Some key things to know regarding spirituality is that studies tell us that having faith in a being bigger than ourselves has enormous wellness benefits. Research also tells us that consistent spiritual practices, positively influence wellbeing, decreased inflammation, lessening of symptoms of anxiety and depression, increased sense of wellness, and increased social connections are a few of the positive wellbeing results. Spiritual practices include meditation, gratitude, visualization, and prayer.  
Since prayer, meditation, gratitude, and mindfulness are spiritual practices, we strongly suggest that you consider these as part of your day. 
Look, the truth is when we feel terrible, we generally act that way as well. So, improving your wellness with self care rituals will finally nourish you, bring you rest, so you will be more like the person you want to be with others.  Let's be real, most of us are so overwhelmed, it's hard to be patient and kind.  The secret here is that taking time for us, really devoting quality time to replenish works miracles.
Knowing a lot about relationships through my practice, I have some excellent tools to share with you that are game changers.  These are all in my program. Daily intentions combined with simple communication skills will be an amazing improvement in your relationships. Even with the difficult people in your life!!